VIDEO
–
FLUVIAL MAPPING
Production / concept: Videoartevirale
Direction: Duccio Ricciardelli / Marco Bartolini
Editing: Marco Bartolini
Sound: VideoArteVirale / Archive
Duration: 13'03" / Format: HD / Color
Genre: documentary / Year: 2018
BABEL UNDERWATER
Production: Videoartevirale
Concept: Duccio Ricciardelli
Direction: Duccio Ricciardelli / Marco Bartolini
Editing: Marco Bartolini
Sound: VideoArteVirale / Archive
Duration: 1'33" / Format: HD / Color
Genre: video art / Year: 2018
AMERICAN LOOK
Production / concept: Videoartevirale
Direction: Duccio Ricciardelli / Marco Bartolini
Editing: Marco Bartolini
Music: Matteo Martinelli
Duration: 8'14" / Format: HD / Color
Genre: mash-up / Year: 2017
LA NOTTE LAVA LA MENTE
Production / concept: Videoartevirale
Direction: Duccio Ricciardelli
Editing: Marco Bartolini
Music: Bensound – Better Days
Duration: 4'30" / Format: HD / Color
Genre: documentary / Year: 2017
The Making of HIPPO BALLERINA with artist Bjørn Okholm Skaarup
Production: Bjørn Okholm Skaarup
Direction: Duccio Ricciardelli / Marco Bartolini
Editing: Marco Bartolini
Music: FMA – Kay Engel – "Difference"
Duration: 8'14" / Format: HD / Color
Genre: corporate / Year: 2016
TENTAZIONI
Production / concept: Videoartevirale
Direction: Duccio Ricciardelli
Editing: Marco Bartolini
Music: Matteo Martinelli
Duration: 3'44" / Format: HD / Color
Genre: mash-up / Year: 2015
SCHEGGE
Production / concept: Videoartevirale
Direction: Duccio Ricciardelli
Editing: Marco Bartolini
Music: Lorenzo Petrognani
Duration: 3'20" / Format: HD / Color
Genre: corporate / Year: 2016
TRAIN SUBJECTIVE
Production / concept: Videoartevirale
Editing: Marco Bartolini
Music: Lorenzo Petrognani
Duration: 2'10" / Format: HD / Color
Genre: corporate / Year: 2016
ZAUBERBERG
Production: Videoartevirale
Direction: Duccio Ricciardelli
Editing: Marco Bartolini
Music: Matteo Martinelli
Duration: 4'04" / Format: HD / B/W
Genre: sperimentale / Year: 2016
PORTO SONORO
Production: Genova Liguria Film Commission
Direction and script: Duccio Ricciardelli
Editing: Marco Bartolini
Music: Matteo Martinelli
Duration: 5'36" / Format: HD / B/W
Genre: documentary / Year: 2015
STILLS
–
The Making of HIPPO BALLERINA with artist Bjørn Okholm Skaarup
INFO
–
artevirale.fi@gmail.com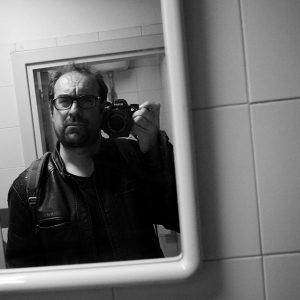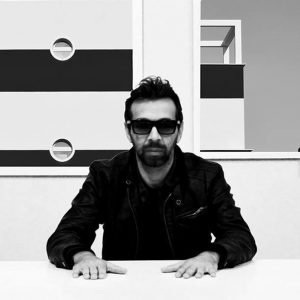 Videomakers Videoartevirale was founded in Florence in 2015 by Duccio Ricciardelli (writer and director) and byMarco Bartolini (editor and director).
Videoartevirale aims at developing and stimulating the use of language and expressions used in videos, documentaries, types of video art and other expressions of comunications.
Both videomakers, Ricciardelli and Bartolini have been inspired and have become interesed in many aspects of avant-guard cinema, documentaries, doc-films, video art and other ways and means of transmitting poetic and artistic expressions of reality through different types and forms of documentaries.
Duccio Ricciardelli was born in Florence in 1976 and after a degree in the History and Criticism of Cinema at the University of Florence, he has devoted his time to photography reportage and to the study of his surroundings, thus introducing a few of his documentary films at the "Festival dei Popoli" in Florence. He started working as a film operator, then as an assistant operator and finally to the role as director. He spent 2 years in Rome and worked with Domenico Procacci's at Fandango , as a production assistant. In the last few years Ricciardelli has been concentrating his time and efforts on cinematografic research, writing and creating special formats or doc-films.
Link on Cinemaitaliano
Marco Bartolini was also born in Florence in 1977 and after graduating in painting at the Academy of Fine Arts in Florence, he was admitted to a two year programme dealing with visual and multimedia arts and has taken part in exhibitions organized by the same institute. He graduated in 2008 with a thesis on the study of the dynamics of bodies, entitled " Influences on Reality, Knowledge, Science and Experiences in general". During Bartolini's academic studies he approached video art first and then with time he perfected his role as editor, colorist and grafic designer. He also continued his pictorial research and studies using stencil art.
Link on Cinemaitaliano